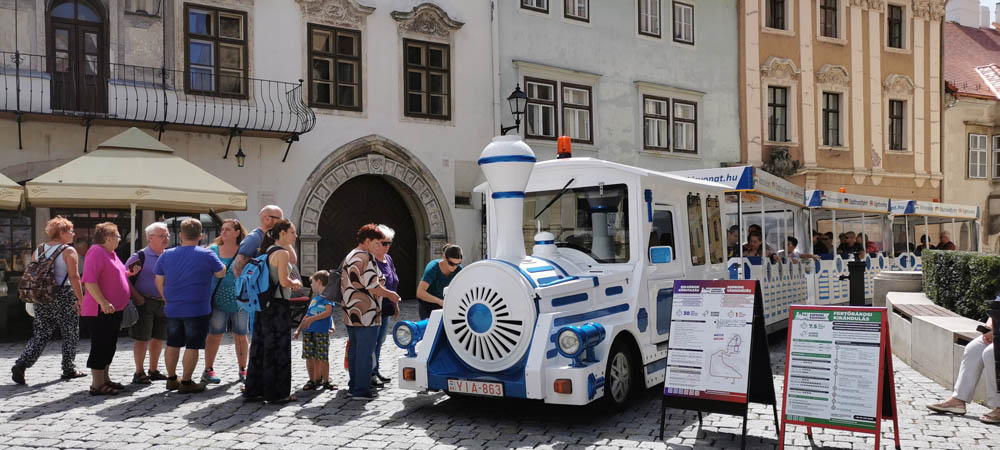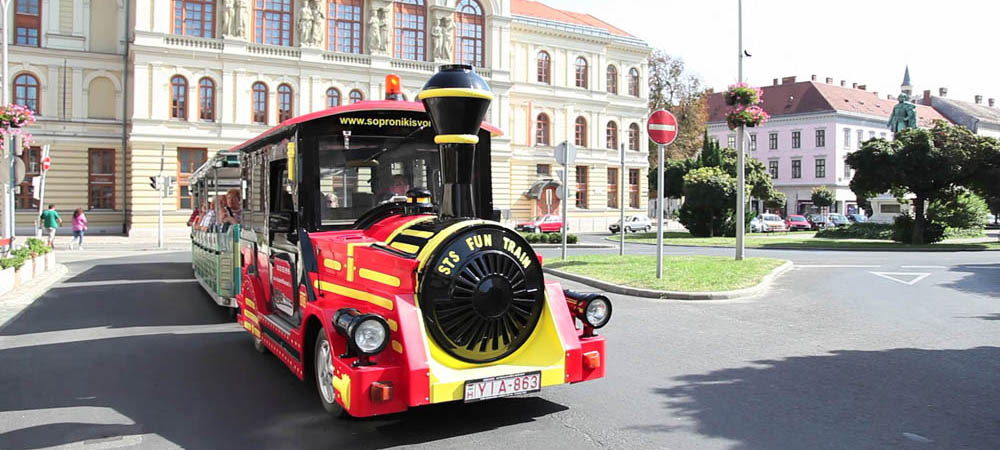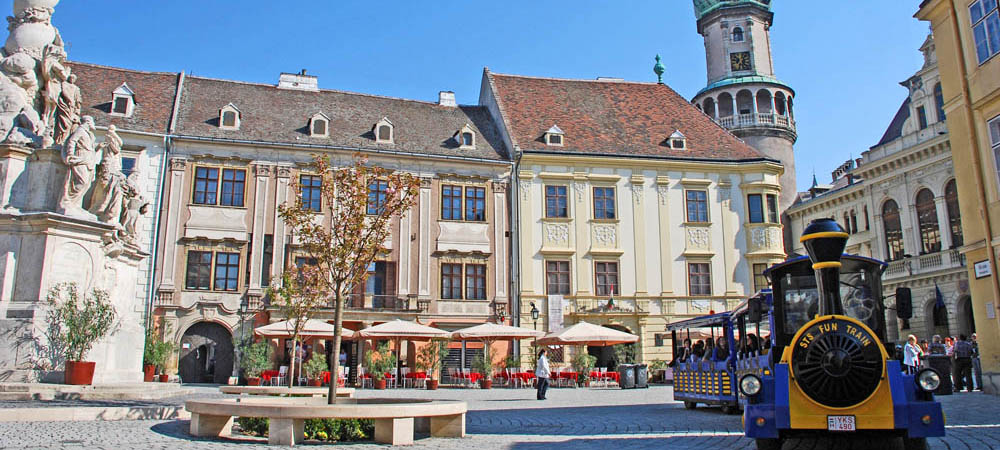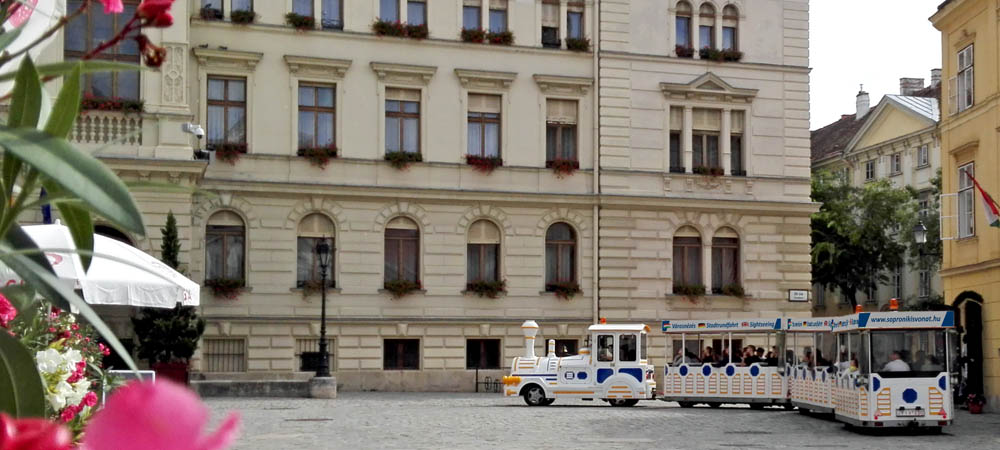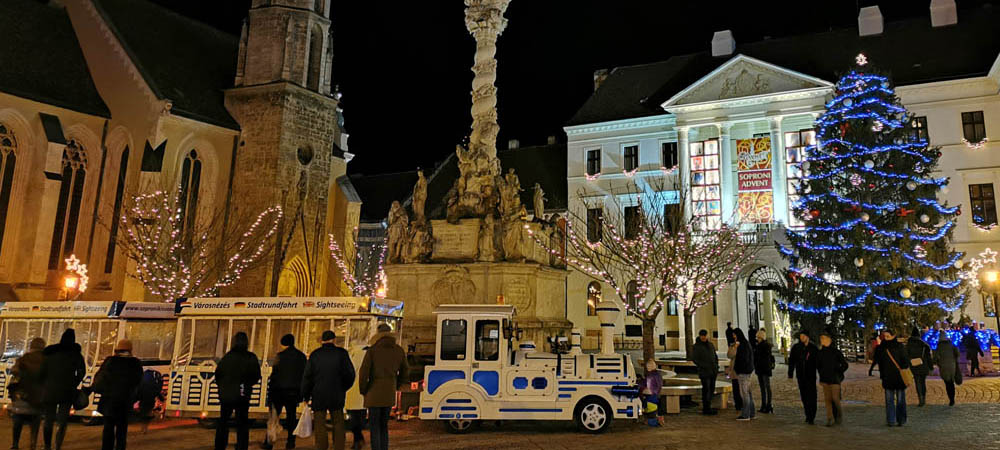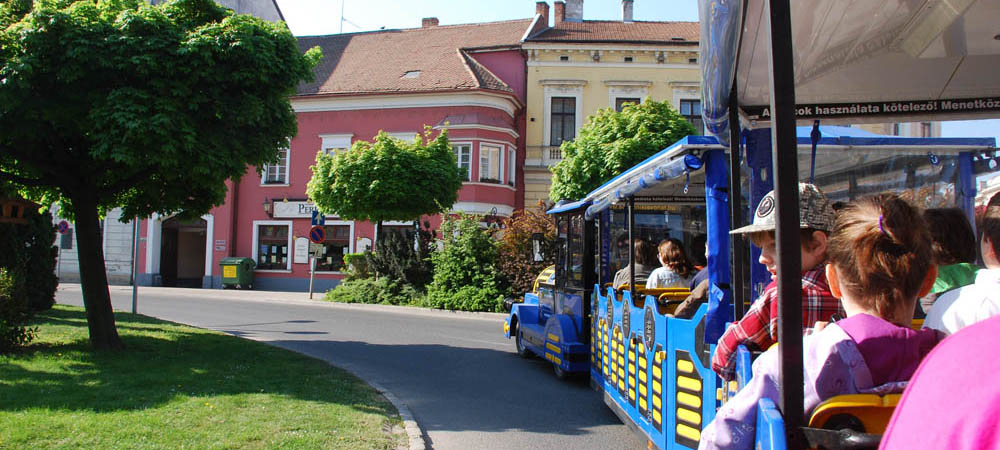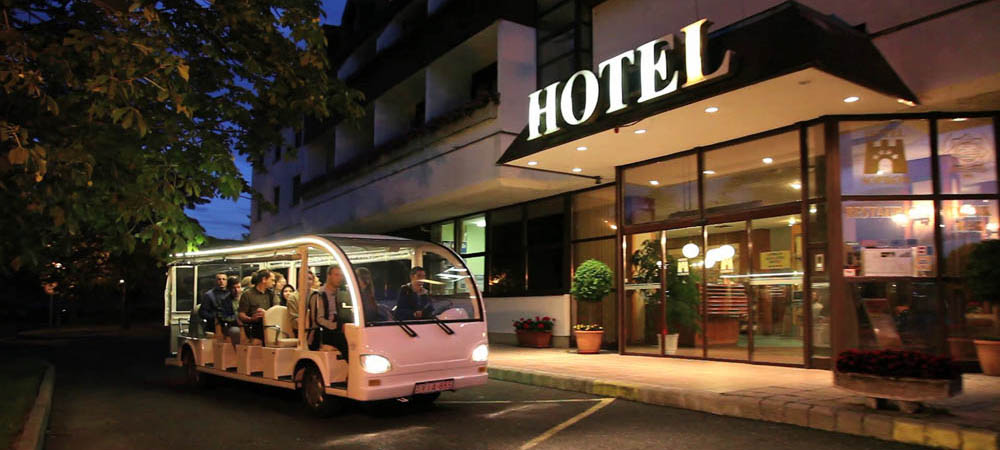 Duration
The duration of the tour is about 1 hour.

Departure times
For families indicated on the following timetable, for groups depending on the order
We compiled this city sightseeing tour for tourist visiting Sopron. It provides a detailed and comprehensive picture of Sopron, giving for tourists more ideas about worth seeing destinations in the city. It also includes the sights farther away from downtown that would be more difficult to reach on foot.

During the program, guests can explore the sights of the city at a pleasant pace without having to walk. Thanks to the open wagons of our sightseeing train, passangers have an excellent opportunity to observe everything undisturbed, as well as to take pictures and videos.
The information you can learn during the tour from loudspeakers has been compiled by tour guides and tourism experts.

Exciting stories, legends and anecdotes enrich the interesting facts about Sopron, the so-called poncichters and the famous Sopron wine.
We take the trip on board a sightseeing train that is protected against rain and wind by a transparent foil therefore you can take the trip in bad weather, too.
Sights
The tour covers the following sights
Castle district / Old town
(depending on route)
Fire tower
Széchenyi square
Ógabona square
Deák square
University of Sopron
Lőverek
Sopron Mountains
Stories
A few famous people with links to Sopron you can hear about during the tour include
King Matthias Corvinus
the poets Sándor Petőfi and Dániel Berzsenyi
the great statesman Count István Széchenyi
the composers Franz Liszt and Johann Strauss